Online Lawyer Referral Services in Baltimore County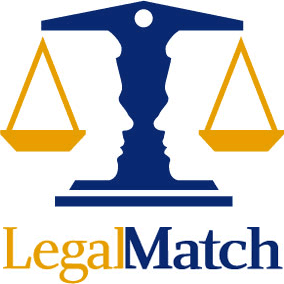 LegalMatch can quickly connect you to qualified attorneys in your area. There's no cost to use this online matching service and lawyers are available for all areas of law.
Individuals seeking online attorney referral service in Baltimore County have four of options, which are outlined below. Each of these services differs in terms of guarantees given, the amount of information that is available, and background checks.
American Lawyer Referral is a database site that has attorneys in Baltimore County indexed by location and practice area. When clients visit the site, they are met with a page listing locations in Maryland. After choosing the desired location, clients must then select the area of law that their situation deals with. After this, American Lawyer Referral brings up a list of all the attorneys who match the inputted criteria. This list is topped by listings for attorneys who have paid for advertisement space on the website.  
This presents the problem: certain lawyers will get more clients through American Lawyer Referral even if that lawyer is not the most qualified or the one with the best trial record. Instead, clients see their listings first, and may often choose these attorneys without doing research into the legal professional's history. American Lawyer Referral does not screen the attorneys that it lists, meaning that even attorneys who are in trouble with the Maryland State Bar Association may still come up on a list displayed to clients. As well, the service does not provide any kind of guarantee about the attorneys who are listed, and requires clients to make initial contact with the attorneys. There is no guarantee that the attorneys are taking new cases, nor does American Lawyer Referral give any advice about how to manage your relationship with the attorney you choose.
Attorney Pages is basically an online phone book full of attorney listings. The client, upon visiting the site, enters his or her location and then the area of law that their case deals with. At this point, Attorney Pages displays a list of attorneys who fit the search parameters. Some of the listings are "Featured" attorneys, meaning that the attorney paid for advertising space on Attorney Pages. These listings provide basic profiles and extensive contact information. However, the majority of listings displayed after a search are normal listings where often all that is given is a phone number for the attorney. This leaves a lot to the user to call each attorney and try to schedule a consultation meeting. Attorney Pages does not provide any guarantees to the clients who use the site and does not pre-screen the attorneys that it lists.
Lawyers.com operates much like Attorney Pages, but also provides LexisNexis information for the attorneys that show up in the search results. However, this additional information does not include things like past client reviews or detailed attorney profiles, meaning that the client must do additional research on each attorney in order to make an informed decision.
LegalMatch provides a free and unique attorney referral service to residents in Baltimore County. Clients seeking legal representation are asked to fill out a simple intake form that pulls out all the useful and relevant information about their case.  Then, this information is e-mailed to all of the pre-screened lawyers who have experience in the laws that apply to your case. In most situations, clients will receive e-mails from more than one attorney who is interested in representing the client's legal interests. The client is then able to read the attorneys' profiles as well as their past client reviews. This information is all exclusive to LegalMatch and provided to the user free of charge so that the client can make the best choice for their circumstances. At this point, the client and the chosen attorney will begin working together on the client's case, but LegalMatch does not leave the clients out in the cold. Instead, this website provides clients with a wealth of information and tips on how to get the most out of their relationship with their attorney. Lastly, LegalMatch is unique in that it provides clients with a satisfaction guarantee.
Related services