Private Lawyer Referral Services in Baltimore County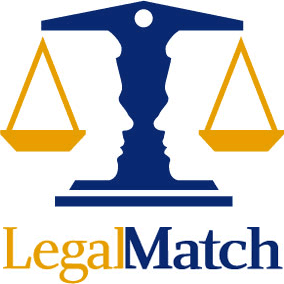 LegalMatch can quickly connect you to qualified attorneys in your area. There's no cost to use this online matching service and lawyers are available for all areas of law.
There are two private lawyer referral services that are available to the residents of Baltimore County. Both the Maryland Legal Aid and the Mid-Atlantic Innocence Project provide attorneys for individuals who meet certain requirements.
The Baltimore County Office of Maryland Legal Aid can be reached by phone or in person and may be able to provide certain clients with free legal services. In order to qualify for the free legal services, clients must first meet certain eligibility requirements. Clients must make less than 125% of the Federal Poverty Income Guidelines, but in some circumstances, Maryland Legal Aid will provide free services to those making less than 187.5% of the Federal Poverty Income Guidelines.
Maryland Legal Aid only offers support and legal services in certain legal areas. Free legal representation is not provided for cases that deal with criminal defense, personal injury and others. For a complete list of areas of law that Maryland Legal Aid can provide services for, please see here. Because of their limited resources, there is no guarantee that Maryland Legal Aid will provide you with legal services even if you do meet their requirements. As well, Maryland Legal Aid can only provide you with the services from one attorney, so if your relationship with that attorney is not going well, there is nothing to be done.
The Mid-Atlantic Innocence Project is a private, non-profit organization that can give services to prisoners in Baltimore County who have been wrongfully convicted.  The Project provides investigative and legal services to those prisoners who meet the requirements and have their cases selected. The Mid-Atlantic Innocence Project has extremely limited resources, and often much of the work is done by law students who are supervised by attorneys. In order for a client to get legal services through the Project, they must fill out a lengthy questionnaire about their incarceration and why they are factually innocent of the crimes there were convicted of. There is no cost to a successful candidate for the legal services, but the prisoners may be asked to contribute to the costs of any investigation that is taken on their behalf.
These private lawyer referral services only provide assistance to clients who meet specific and strict requirements. As well, the services do not guarantee that a client will receive any type of legal representation even if they meet the requirements, and make no statements as to the quality of legal representation that will be provided.
Related services