Public Referral Services in DeKalb County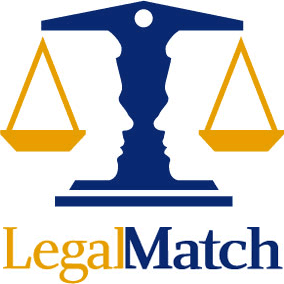 LegalMatch can quickly connect you to qualified attorneys in your area. There's no cost to use this online matching service and lawyers are available for all areas of law.
The State Bar of Georgia does not provide residents of Decatur or DeKalb County with any lawyer referral service, but the DeKalb Bar Association maintains a comprehensive list of attorneys in the area, and the Atlanta Bar Association provides a referral service to the public.
The State Bar of Georgia, like many other state bar associations, does not have its own lawyer referral services. However, the website does provide visitors with a list of lawyer referral services that it certifies as having met its standards.
The DeKalb Bar Association does not have a directed attorney referral service, but instead maintains a list of every attorney within its membership and their practice areas. Those looking for attorneys through this association will have to know which area of law their case falls in before visiting the site. Additionally, the DeKalb Bar Association does not provide any guarantees to visitors to its site, nor does it provide any terms of service that a user can rely upon in dealing with an attorney found through the directory.
Another aspect missing from this service is any means for a potential client to figure out whether an attorney would be interested in taking his or her case. After finding the contact information of an attorney who practices in the area of law that the user's case relates to, the potential client must call or e-mail the practicing attorney and proceeding on their own from there with no guidance from the DeKalb Bar Association.
The Atlanta Bar Association provides Decatur area users with a more comprehensive attorney referral service. Users are given the option of filling out a form online or calling into the referral center, and giving background information about their situation. The Atlanta Bar Association referral service does guarantee that any lawyer that you are referred to is in good standing with both the Atlanta Bar Association as well as the State Bar of Georgia, but cannot endorse any lawyer or law firm.
After contacting the service, the staff at the referral center will match clients up to one attorney who is experienced in the area of law that applies to that client's case. Because clients are only matched to one attorney at a time, this limits the choices in picking at attorney. A potential client cannot compare multiple attorneys to get a feel for who would work with him best, whose fee structure best fits his needs, and which attorney is the most experienced.
Users of the Atlanta Bar Association's attorney referral service in DeKalb County can expect to pay $35 for their initial meeting with the referred attorney, excepting for personal injury which is free. That initial meeting can last up to thirty minutes. After the first meeting, fee arrangements are set up between the referred attorney and the client for future representation if the client wishes to pursue the arrangement.
The Atlanta Bar Association provides limited information to users who are unfamiliar with common fee arrangements that lawyers have with their clients, so it is up to the user to do independent research to figure out what a fair rate would be in DeKalb County.
Both the Atlanta Bar Association's referral service and the DeKalb Bar Association leave a lot up to the client to figure out. Neither of these services provides users with any guarantees, and they display a significant lack of helpful information. Users must do independent research to determine what lawyers have the best track records, and also what the most common fees and fee arrangements are in their area. All of this leaves users with little to no information about how to find the best lawyer in the Decatur area for their situation.
Related services