Private Referral Services in DeKalb County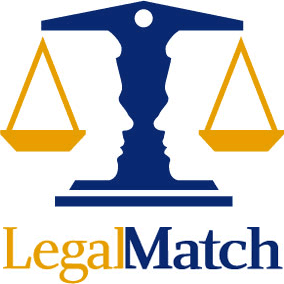 LegalMatch can quickly connect you to qualified attorneys in your area. There's no cost to use this online matching service and lawyers are available for all areas of law.
There are four private organizations that have attorney referral services for residents of DeKalb County. The Atlanta Legal Aid Society, the DeKalb Volunteer Lawyers Foundation, and the Georgia Innocence Project all provide legal services to individuals who meet certain criteria. The American Immigration Lawyer Association has a more traditional referral service.
The Atlanta Legal Aid Society has been assisting poor clients in DeKalb County since 1924 to ensure life's basic needs – housing, food, education, fraud, and safety. However, there are certain requirements that must be met in order for this society to take on your case. First, the Atlanta Legal Aid Society does not represent people in criminal matters; they only take on civil cases. Second, in order to qualify, you must be making less than 150% of the federal poverty level, and your case must be viable and fall within their priority areas. They define their priority areas as housing, consumer fraud, public benefits, employment, education, health, spouse abuse and child custody cases.
The DeKalb Volunteer Lawyers Foundation is a service that provides pro bono legal work to certain individuals in civil cases and administrative hearings. To qualify for such legal services through the DeKalb Volunteer Lawyers Foundation, individuals must meet certain income and case guidelines. If you can afford to pay for a private attorney, then you do not qualify. In addition, the foundation does not guarantee legal representation even if you do meet the requirements to qualify.
The Georgia Innocence Project (GIP) is part of the nationwide surge in post-conviction litigation that attempts to exonerate those who have been wrongfully imprisoned by using DNA evidence. The GIP asks that all every person who wishes to have his or her case considered by them submit, in writing, a letter that details the conviction, the possible DNA evidence that exists, and the reason why the DNA evidence may exonerate the convicted person. However, the GIP makes no guarantees about taking your case. In fact, since its inception, GIP has received over 3,600 letters from convicted persons, but has taken on only 21 of their cases. This means that the GIP has accepted less than 1% of all the potential cases it has received by mail.
The American Immigration Lawyer Association (AILA) can provide lawyer referral services to residents of Decatur and DeKalb County. Any attorney that you are referred to using the service is an approved AILA member for at least 2 years, carry a minimum amount of professional liability insurance, have completed at least 9 hours of Continuing Legal Education classes in the past year, and are licensed and in good standing with the State Bar of Georgia. However, there is no guarantee that the lawyer that you are referred to through the AILA is a current member; you must ask the attorney yourself.
These private attorney referral services are either only open to individuals who meet certain requirements, or do not provide any guarantees or much useful information about the attorneys that you will be referred to.
Related services