Private Lawyer Referral Services in Harris County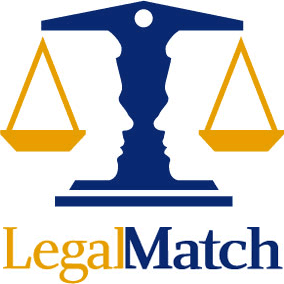 LegalMatch can quickly connect you to qualified attorneys in your area. There's no cost to use this online matching service and lawyers are available for all areas of law.
There are an abundance of private agencies that provide lawyer referral services in Harris County. Many of these agencies are limited in scope and charge a fee for a consultation.
Some of the private agencies in Harris County can only provide you referral services in certain specified areas of law. The Legal Hotline for Older Texans requires their clients to be over the age of 60 and is limited to housing disputes and elder law. Fathers for Equal Rights is another example of an agency that is limited in scope. This agency is limited to those who are fathers and specializes in the area of family law. Furthermore, you must become a premium member for a cost of $50 annually in order to receive their full range of services. Both of these agencies do give referrals for free and if you are eligible the Legal Hotline for Older Texans provides referrals to reduced rate attorneys. Also, the Harris County Criminal Lawyer's Association provides services to those who have been accused of a crime and can only provide you with the name of one attorney at a time.
Lone Star Legal Aid is another private agency that provides referrals to low-income Houston area individuals. Lone Star is the fourth largest legal aid organization in the United States and provides assistance in areas such as domestic violence, housing, child advocacy, and disaster relief. The agency's referral service provides you with the name and phone number of an attorney but little to no background information about them. All of these private agencies do not guarantee client satisfaction and are limited in their practice areas.
The Houston Lawyer Referral Service is one of the most widely used private lawyer referral services in Harris County to find lawyers in Houston. The agency is certified by the Texas Bar Association, and is referred to by the Mexican American Bar Association of Houston as well as nine other bar associations in Texas. The Houston Lawyer Referral Services serves more than one county, has 400 attorneys from which they can refer you too, and 38 legal categories in which their attorney's specialize. Every attorney is screened and all referrals are free, but a 30 minute consultation with an attorney will cost you $20.
If you decide to call the Houston Lawyer Referral Services then you may receive the name and phone number of one attorney at a time that specializes in the field of law that concerns your case; but if you decide to submit your information online then you may receive the name and phone number of up to 3 attorneys at a time. Unlike many of the other private agencies this agency performs a client survey to check client satisfaction but does not guarantee it.
Although Houston Lawyer Referral Services provides you with the options of picking from up to 3 attorney's at a time they do not provide you with background information on any of their attorney's. Furthermore, it is up to client to research the history of each attorney they are referred to and the agency does not take responsibility if an attorney is found to have a lapsed license.
Even though most of the private agencies located in Harris County are easy to access and provide you with a range of specializations, they all lack the essential option of allowing you to choose an attorney that will best fit your needs. They also do not guarantee your satisfaction, attorney screening, or provide background information on the lawyers you may be referred too. Overall, all of these agencies leave you without the important information you need when deciding which attorney will be best for your case.
Related services