Jackson County Public Lawyer Referral Services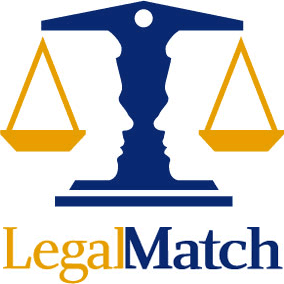 LegalMatch can quickly connect you to qualified attorneys in your area. There's no cost to use this online matching service and lawyers are available for all areas of law.
In many states and counties throughout the county, the state and local bar associations provide residents with a lawyer referral service that many take advantage of. Although the Jackson County Bar Association does not provide such a service, both the Missouri Bar Association and the Kansas City Metropolitan Bar Association do.
The Missouri Bar Association's Lawyer Referral Service offers a limited attorney referral service to Jackson County residents. To start using the attorney referral service, users have the option of either calling the service directly or submitting an online form. If users call the service, they must call during the normal operating hours of 9am to 12pm, and from 1pm to 3pm. If calls are made after this time, the service will take a message and call you back. When users decide instead to use the online form, they submit it via the website and are contacted by the service by phone as the Missouri Bar Association's Lawyer Referral Service cannot refer clients via e-mail. There is a one time fee of $25 for being referred to an attorney which entitles a client to a half-hour consultation, and every attorney that works with the service must carry liability insurance.
However, this service is limited in many respects. To start with, the number of lawyers that participate in the service is quite small, and there is no guarantee that the attorney you meet with will take your case. As well, the Missouri Bar Association provides no information about the attorneys that a client is referred to, so it is up to the individual to investigate into their case history to make sure that they are getting the best attorney for their money. With this lack of information and lack of a guarantee, it is quite likely that users of this service may be dissatisfied with the attorney they are referred to, or that the attorney will decide not to take a case.
The Kansas City Metropolitan Bar Association Lawyer Referral Service is another public service that is available to residents of Jackson County. This referral service asks users to either call or e-mail and provide a brief statement about their legal situation. The Kansas City Bar keeps a database of lawyers that has them indexed by geographic location and area of law practice. After submitting your situation to the service, a clerk will decide if it is necessary for you to speak to an attorney, or if you need some other resource. If the Kansas City Bar decides you need an attorney, they will give you the contact information of one who is in your geographic location. The lawyer that you are referred to is obligated to meet with you for at least thirty minutes, but there is no set fee, meaning that you must negotiate this fee with the attorney yourself. The Kansas City Bar makes no guarantee that the users will be referred to an attorney, nor do they have any satisfaction guarantee. They also do not provide information about the attorneys clients are referred to, so users must research the referred attorney by themselves.
Related services