Online Lawyer Referral Services in New York County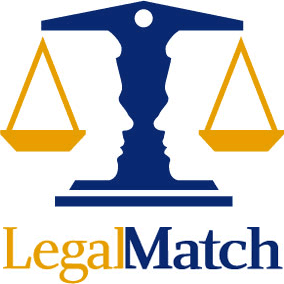 LegalMatch can quickly connect you to qualified attorneys in your area. There's no cost to use this online matching service and lawyers are available for all areas of law.
Due to the high property costs in New York County, online lawyer referral services are a prevalent option for the area. LegalMatch, iLawyer, Lawyers.com and LegalZoom all give referrals to Manhattan clients seeking representation for the New York County area. These organizations differ significantly in their practices.
iLawyer acts much like the internet counterpart of the local bar. The New York State Bar Association references iLawyer on their site. iLawyers charges a fee for their service and is somewhat limited in coverage. Clients may visit the website to see the list of covered legal areas. iLawyers does not offer information about the attorneys nor does it offer any satisfaction guarantees for their performance. iLawyers is unusual in that it does cover civil rights cases.
Lawyers.com is very similar to a database which is somehow more user friendly that the yellow pages. The lawyer referral service is free and the site appears to be a standard pay-per-click website. Clients using Lawyers.com will select their location and the legal practice area that they desire an attorney for and Lawyers.com will give a list of the attorneys in those areas. Lawyers.com does not provide information or give guarantees; it is solely an online listing service.
LegalZoom is an attorney referral company with its own advantages and disadvantages. LegalZoom is a service which provides a free 30 minute consultation with the attorney they refer. In order for an attorney to register with LegalZoom, the attorney must carry malpractice insurance and must have a clean bar record. However, LegalZoom does not provide information about their attorneys without specific request. Additionally, it does not provide clients with attorneys that are necessarily interested in their case; the attorney and the client must determine their own compatibility during their 30 minute consultation.
LegalMatch is different than other online lawyer referral sites. LegalMatch is an attorney matching service which matches clients to multiple attorneys interested in the client's case for free. LegalMatch has attorneys in just about every field of law and they have all gone though a thorough background check. One of the most differentiating features of LegalMatch is that they back up their product with a satisfaction guarantee.
Related services