Private Lawyer Referral Services in Orange County CA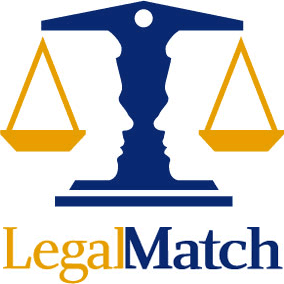 LegalMatch can quickly connect you to qualified attorneys in your area. There's no cost to use this online matching service and lawyers are available for all areas of law.
Residents of Orange County have access to some private lawyer referral services as well. Organizations such as the Legal Aid Society of Orange County, California Advocates for Nursing Home Reform, Disability Rights Legal Center, and California Lawyers for the Arts all supply their own lawyer referral services. Each of these services is specialized in certain niches and some require that you meet a criterion in order to use their service.
The Legal Aid Society of Orange County Lawyer Referral Service is a service for low income and elderly people seeking legal counsel. The service is free and immediate and it will pair you with an attorney at a discounted rate. Much like the local bars, the service selects Orange Count member attorneys from a database listing. Information about attorneys may be provided, but most likely the service gives a client the means of finding the information themselves. Although the Legal Aid Society of Orange County has attorneys in almost every field of law, they tailor to only those who qualify as low income.
The California Advocates for Nursing Home Reform Lawyer Referral Service is another attorney referral service available to people living in Orange County. This organization can refer a client to an attorney who is specialized in elderly law or estate planning law. The referral is free and they claim that an attorney will be found within a day. Unfortunately, the initial consultation is not free and, depending on the attorney and the field, the initial consultation may be quite expensive. One using this service will not be able to economize their initial consultation time because all information about the attorney must be obtained during the consultation (no information is given through the service).
The Disability Rights Legal Center services only Orange County residents with disability rights claims.  All of their member attorneys claim to specialize in disability rights. Both the referral service and the initial attorney consultation are free. The service does a preliminary intake with the client, and then shares the information with member attorneys.   The lawyers who are interested will respond by sending out a physical letter to the client. This system appears somewhat slower than usual due to the means of communication. Although this service is far from complete, it does offer more to the client than a standard referral service would.
California Lawyers for the Arts Lawyer Referral Service is ordinarily reserved for members but it is offered to non-member for $35. With this cost, a client is entitled to a free 30 minute consultation with an attorney to discuss matters such as fees and suitability. The attorneys are not subject to extensive background checks or many assuring procedures. Furthermore, if the attorney agrees to take the case and the client is unsatisfied with the attorney, the service will not refer the client to another attorney for the same issue. This service is largely a volunteer based service that caters to clients in the arts.
Related services