Online Lawyer Referral Services in San Francisco County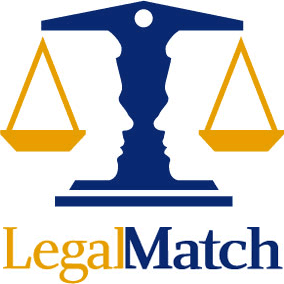 LegalMatch can quickly connect you to qualified attorneys in your area. There's no cost to use this online matching service and lawyers are available for all areas of law.
Residents of the San Francisco County area may look to online lawyer referral sites to find an attorney in their area. Several websites are available to San Francisco residents, each are significantly different than the other. Websites such as Lawyers.com, Best Legal Leads, Attorney-Legal, Nationwide Legal Help, 1000 Attorneys, LegalZoom, and LegalMatch are all options for San Francisco residents. It is important to choose a lawyer referral site that suits your needs.
Lawyers.com is essentially a lawyer directory. The website does not "refer" an attorney but does help you narrow down your search. Lawyers.com prompts the San Francisco client to input their location and desired legal field. Lawyers.com will take the information and provide the client with a list of attorneys. This service may be the beginning of a client's attorney search but it is unlikely to take the client too far. Further research must be done by the client to determine qualifications and suitability.
Best Legal Leads and Attorney-Legal appear to be a further step towards an actual referral. The websites requests that you write up a brief description of your case. Attorney-Legal evaluates the case using an attorney and Best Legal Leads uses a legal aid. Only one attorney's name and contact information (no additional information) is given. Additionally, the attorney's interest and true suitability must be evaluated by the client and this can cost both time and money. This service may prove to be inadequate for some clients.
1000Attorneys is another, more expensive option. The service cost $50 to use. A client using the website inputs his information and is called back between 2-4 business hours. The legal fields available are limited by the attorneys on the site and there does not appear to be adequate assistance to help the client determine whether he or she is pursuing the correct legal field. The service does have its advantages. The attorneys appear to be monitored and the attorneys must have malpractice insurance to be part of 1000Attorneys' database.
LegalZoom is also available for attorney referrals in San Francisco County. LegalZoom, much like many other referral services, does not pair a client with an attorney who is necessarily suitable or interested in the case. LegalZoom does offer a free 30 minute consultation with the attorney in which the client may determine for themselves if the attorney is qualified. LegalZoom is also limited by their small number of attorneys. It is also possible that LegalZoom might have to refer the client to another referral service or simply turn the client away.
LegalMatch works differently than a lawyer referral service. LegalMatch is a matching service which pairs a client with several attorneys who are both interested and qualified to look at the case. Where the other attorney matching services ask for little more than your location and legal field, LegalMatch requests a more in depth description of your problem so that it may help determine which attorney is suitable for you. Using LegalMatch can save a client the time normally dedicated towards finding an attorney and meeting them for an initial consultation. LegalMatch works within one business day, although the site claims it is usually quicker, and is free for the client. LegalMatch's attorneys are pre-screened and are backed with a satisfaction guarantee.
Related services