Santa Clara County Public Lawyer Referral Services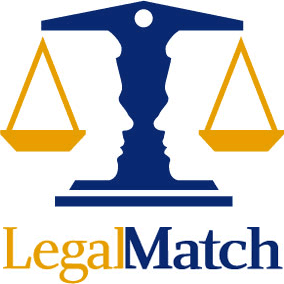 LegalMatch can quickly connect you to qualified attorneys in your area. There's no cost to use this online matching service and lawyers are available for all areas of law.
The Santa Clara County Bar Association Lawyer Referral Service can put you in touch with lawyers in Santa Clara County. This is a non-profit service that is provided to the public by the bar association. The Santa Clara Bar Association claims that this service is the largest and oldest of its type in the county. When visiting the website, users have two options. In one option, users can search for attorneys by browsing through a list of attorneys sorted by the area of law that they practice in. This process is cumbersome because users get no understanding of what each lawyer is like before they contact him or her. In addition, users have no buffer between them and the attorney and they are required to contact the attorney directly. The second option is to use the attorney referral service. There, the lawyers are pre-screened for minimum qualifications, are required to carry liability insurance, are members of the Santa Clara Bar Association, and must provide an initial half-hour consultation for free to users of the referral service. There is a $39 administrative fee that users must pay to use this service, and the referral service does not provide any sort of satisfaction guarantee.
The Palo Alto Area Bar Association Lawyer Referral Service is another referral service provided to the residents of Santa Clara County. This service provided by this public organization gives you a free thirty minute consultation with the attorney that is referred to you in exchange for a $40 administrative fee. All of the attorneys that this attorney referral service works with are pre-screened to make sure that they are qualified in the areas of law that they practice in. The service also conducts regular client satisfaction surveys and is regulated by the State Bar of California. In order to be referred to an attorney, users must either call the service or e-mail to set up an appointment. However, like other attorney referral services, the Palo Alto Bar Association Lawyer Referral Service does not provide a satisfaction guarantee, meaning that the lawyer that you are referred to is the one you are stuck with, no matter if you do not have a good working relationship. Also, users cannot read attorney profiles or client reviews of the attorney before speaking with them during the thirty minute consultation.
The California State Bar Association does not provide users with an attorney referral service, but it does provide browsers with a list of attorney referral services in Santa Clara County.
Related services