Private Lawyer Referral Services in Suffolk County MA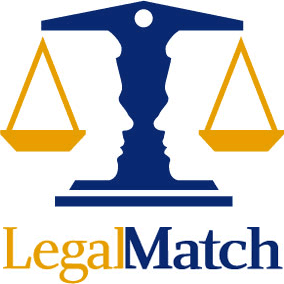 LegalMatch can quickly connect you to qualified attorneys in your area. There's no cost to use this online matching service and lawyers are available for all areas of law.
More private lawyer referral services serve the residents of Suffolk County than public and online referral services combined. One of the private referral services is Mass Legal Help. This referral service makes very few referrals and only if they find that someone is unable to afford an attorney. If the organization finds that you do not qualify as a low income individual then they refer you to other lawyer referral services such as the Massachusetts State Bar or Boston Bar Association.
Mass Legal Services is another private agency that only provides referrals to those who are low income if their issue is non-criminal. The organization's main concern is poverty law, although at times they deal with issues regarding family law. The next private lawyer referral service is the Children's Law Center of Massachusetts. This organization focuses on issues that effect children's education, civil rights, custody, and health and welfare.
Another private lawyer referral agency available to the residents of Suffolk County is the Disability Law Center. The center mostly focuses on issues such as discrimination in housing, healthcare, special education, and benefits for those with a disability. If the Disability Law Center finds that it can not help you then it will provide you with a referral but the referrals are mostly through the Massachusetts State Bar Association.
The fifth private referral agency to serve Suffolk County is the Legal Advocacy and Resource Center (LARC). The center claims that it can help Boston area residents on a wide variety of issues but especially on issues concerning family, housing, employment, consumer, and veteran's law.
The final private referral service in Suffolk County is the National Lawyers Guild. The organization provides referrals only to those who are in the low-income to moderate-income range. The attorneys that you are referred to do not charge for their initial consultation and may provide reduced rates for their services based on their caseloads and their discretion. Unlike the other private lawyer referral services located in the Boston area, the National Lawyers Guild states that your information is not kept confidential if you contact them through their online form.
Although there are 6 different private lawyer referral agencies in Suffolk County they do not provide the residents with the essential information they need to pick an attorney for their case. A resident of Suffolk County is not given background information about the attorneys experience level and specialization before deciding to have a consultation with the lawyer. Furthermore, a resident is not given an estimation of how much a particular attorney may charge. Also, many of the private lawyer referral agencies are limited in the areas of law in which they practice and often just to retain their help you have to jump through many hoops in order for them to decide if you qualify as a low-income individual.
Related services